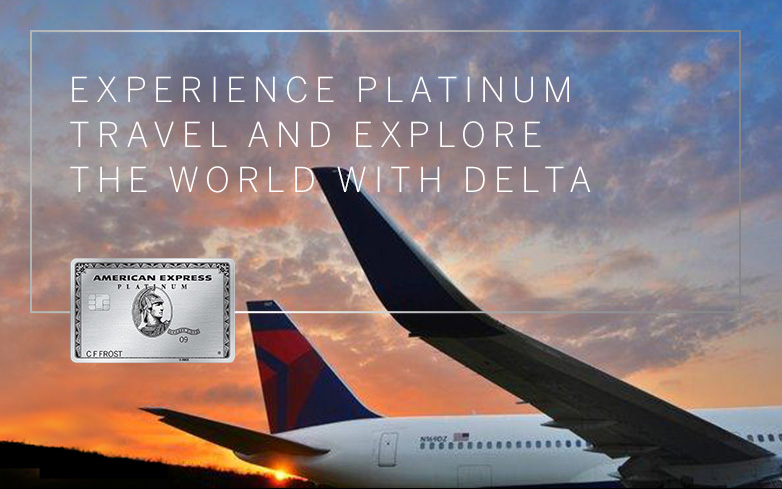 Book your next flight on Delta Air Lines® – America's most on-time global airline† – with American Express Travel and take advantage of your Platinum Card® benefits.

Enjoy complimentary airport lounge access to more than 50 Delta Sky Clubs† with amenities including premium spirits and wines, complimentary craft beer, healthy food options and free Wi-Fi.
Learn more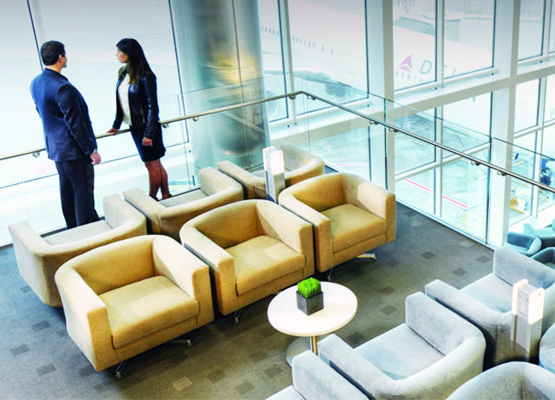 Platinum Card® Members Make the Most of Every Journey
**American Express relies on accurate airline transaction data to identify incidental fee purchases. If you do not see a credit for a qualifying incidental purchase on your eligible Card after 4 weeks, simply call the number on the back of your Card. See terms & conditions for more details.

Delta is #1 among U.S. Global Airlines for:
On-time Arrivals†
Fewest Cancellations†
Fewest Customer Complaints†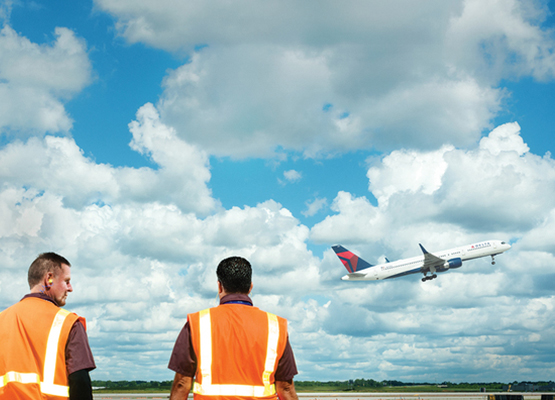 Go Further with Delta & Partner Airlines

Delta's partnerships with European-based KLM, Air France, Alitalia, and Virgin Atlantic ensure that we offer our travelers exceptional service and convenience for their transatlantic travel. In addition, Delta's newest partnership with Aeroméxico expands our offerings to more than 400 flights between Mexico and the U.S., delivering greater choices to more than 5 million passengers per year. Plus, global travels are easier and more rewarding with combined upgrade and mileage earning and redemption opportunities through Delta SkyMiles®, Air France-KLM Flying Blue, Alitalia MilleMiglia, Virgin Atlantic Flying Club and Aeroméxico Kilometros Premier.